Wang Zhansheng, professor and doctoral supervisor of the Department of Environmental Science and Engineering of Tsinghua University, visited and guided HWC on Oct. 26. Wang Shougen, secretary of the party committee, chairman and general manager of HWC, chief engineer Yang Bo and leaders of related functional departments participated in the reception and accompanying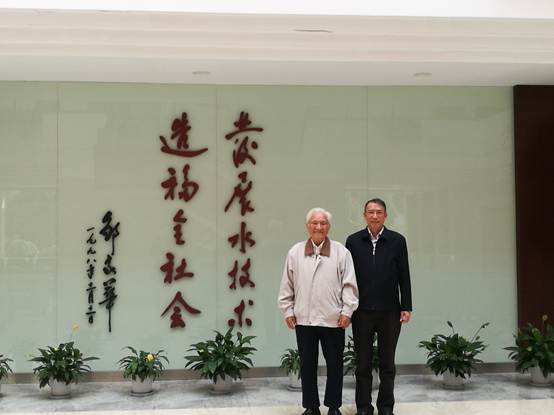 Secretary Wang Shougen accompanied professor Wang to visit HWC's exhibition hall, and listed the HWC's achievements in the water treatment industry in recent years. At the same time, manager Yang also introduced the team of experts and professional advantages of HWC to professor Wang in detail, and emphatically introduced the breakthrough in membrane technology of HWC and the development of membrane production line. Professor Wang Zhansheng expressed highly affirmation for HWC's achievements in the water treatment industry, and put forward, municipal drinking water market was very large, nanofiltration was the focus of future research directions, hoped HWC play comprehensive advantages in integration of research and development, design and production, marched into the municipal drinking water areas, developed a larger market and utilized water technology to benefit more people.
Professor Wang Zhansheng is the deputy director of the Water Supply Committee of the water supply and drainage branch of the Chinese Civil Engineering Society, the director of the water supply depth treatment seminar, and the expert consultant of health related products evaluation of the ministry of health. He is proficient in water treatment, membrane treatment and other important monographs research and demonstration projects over the years. Professor Wang's visit and communication with HWC, as well as his suggestions and hopes, were an inculcation of the water treatment researcher on the development of enterprises and an ardent expectation of the development of industry technology. In the future, HWC will continue to make further research and development in membrane technology and municipal drinking water, and make greater contribution to the development of water treatment industry.